We all loved our good old Lightshot Chrome extension since it was a simple and reliable tool for taking screenshots. One of the features making Lightshot so good was its ability to take screenshots out of the Chrome browser window. It was made possible thanks to a so called NPAPI technology, which was discontinued by Google
The good news is that Lightshot for Chrome is coming back — and now it's even better than it ever was before. Thanks to the cutting edge-html5 technology, we recreated a familiar Lightshot interface inside the Chrome window. Lightshot still allows you to capture everything you see and upload it right away.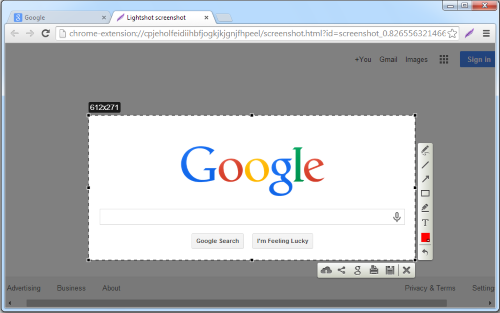 Moreover, our new html5 based Lightshot is now available for non-Windows OS as well. Basically, Lightshot is now working with any Chrome distribution including Mac, Linux, Chrome OS or any other OS capable of running Chrome.

Besides, you can take screenshots of everything out of the Chrome window with the desktop application, which is available at our Lightshot download page. Desktop Lightshot doesn't depend on your browser type or version; it works with multi-display configurations and allows you to track your screenshot history.